Six months ago a friend let me in on a little secret — she uses an app called OurPact that put parental controls on your kids phones, tablets and other devices. With two teenage boys, I knew we needed to do something to help protect and manage their screen time. Now after a half-year of use, how do I like the app and why do my kids' friends hate me now? Read on to learn more.
So what do I love about OurPact?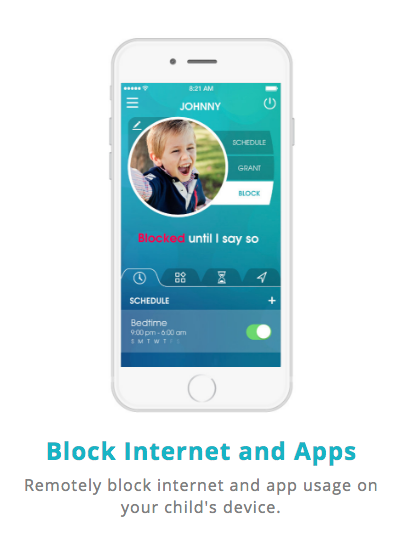 1. Makes a smart phone become dumb with a click of a button
With a click of a button your child's smart phone apps — that they know and love — disappear. The only thing they can do with the phone is make a call — and in this day and age no teen wants to make a call! That means no Snapchatting into the wee hours of the night. The free version of the app allows this feature, but for a monthly fee of around $7, you can customize which apps are banned and which are not and also ban texting. For example, we use the paid version so that we can customize which apps my kids can always have access too. We allow them to have their scriptures app, Chinese language practice app and alarms all the time. These are apps we wouldn't mind them being a little more addicted to 😛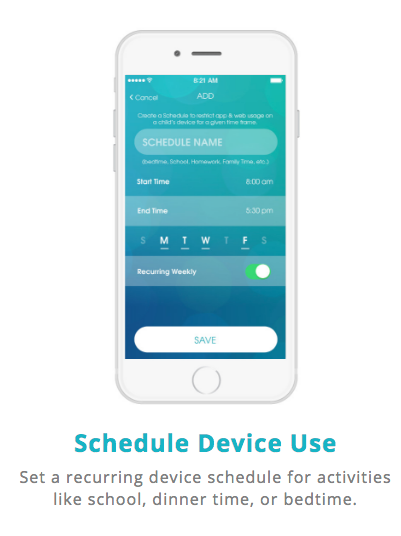 2. It allows me to set up scheduled time when apps are not allowed
This feature is great for when they need to go to sleep and not be interrupted by texts, snaps and the temptation to watch Netflix. Here is our schedule of times apps are not allowed.
– Afterschool: Apps go away until they finish their homework and chores
– Nighttime: 15 minutes before bedtime, all apps go away, so they can start to wind down and get ready for bed
– Saturday Morning Chore Time: It's tempting to play games instead of cleaning the toilet, but with this app, we don't have that problem anymore. Apps are not granted until after I've inspected their rooms and chores.
– Church: No apps for us during church, except the aforementioned scripture app
– Shower time: Am I the only mom who can't get her teenage boys into the shower….and then once they get in there, they don't want to get out. Removing their apps at this time, has helped our boys not get distracted. I once found one of my boys — who I thought was taking a very long shower — really had been watching Pysch in his bedroom while he forgot he had started the shower to warm up, 15 minutes later.
Of course you always have the manual override when an unusual circumstance comes up.

3. It allows me to set up time allowance for screen time
That's because with the paid app, I can set up how much screen time they have each day. Once it reached, they are done…poof…apps go away!
4. It allows me to track my kids
Just like the popular app "Find my Phone" on iPhone, with OurPact, you can also track the location of your children, which is always a plus. It's nice to have this feature in OurPact, because it consolidates it in one app.
5. It works from anywhere
What's even better about OurPact is that our kids are protected anywhere they go…home, school or a friend's house. Recently my husband and I took a trip to New York City. The kids split their time between grandparents' and friends' houses. It was nice knowing that their apps still turned off at their scheduled times. Also, when my kids pointed out that, since they were not at our house on Saturday morning, they could not do their normal weekly chores, and asked me if I could please turn them on their apps, I was able to do so. Even though I was out of state, not by a computer — as I was just about to walk into a Broadway show — since I had my phone with me, in 10 seconds I was able to override the schedule and grant them access to their apps.
With everything in life, though, there is always room for improvements…
What do I wish they would do better with OurPact?
1. Make a password to open the app.
So maybe this isn't even possible, but since I don't like putting a password on my phone to lock it, I wish they could have a password to lock just this app. For the most part, my kids have respected me and not tried to grab my phone and change settings — because they know if they do, there will be consequences to pay — but I'm not nieve enough to think it hasn't happened or won't happen in the future.
2. Allow time limits on certain apps
It would be nice to be able to allow a certain amount of time on a particular app. This would be especially good for a child who gets easily addicted to one app — like YouTube or a certain game — not that I have any children like that 😛
3. Make first-time setup easier
If you opt for the free version of this app, it's very easy to set up. It's as easy as you downloading the OurPact app for your phone and then the corresponding OurPact Jr app for theirs. It doesn't get much easier than that! If you are like us, however, and decide to upgrade to the paid version of the app, then there a few more hoops you have to jump through, including connecting your phone to your computer in iTunes, backing it up and reinstalling the backup after setting adjustments are made. Don't get me wrong, it's not hard to set it up, but it is time-consuming. The good news is that this is a one-time deal, and totally worth it. My younger son, however, inherited a new iPhone recently and we had to go through this process again. It was a pain, but hopefully we won't have to do this for another year or two.
If you'd like to learn more about  OurPact you can check out their website and ratings. Rest assured, though, this is not a commercial and I have not been paid or compensated for this review. It is my own opinion, and I pay each month for their services…but if they want to start giving it to me for free, I wouldn't say no 😛