Some recipes are COMPLICATED and take FOREVER to make. This is not one of these recipes! It's quick, takes on a few ingredients and are INSANELY good. What are you waiting for? Let's get baking!
Check out the video below!
Insanely Easy Soft-Batch Oreo Cookies
Supplies:
For the Cookies:
– 2 eggs
– 1/3 cup oil
– 1 tsp vanilla
– 1 devil's food cake mix
For the Filling:
– 1 stick of butter (1/4 lb or 1/2 cup)
– 1/2 cup shortening
– 1 tsp vanilla
– 1 lb of powdered sugar (1/2 of a normal bag)
Yield: Makes roughly 6 large cookies
Instructions:
1. Preheat oven to 350 degrees F. Place the eggs, oil and vanilla in your stand mixer and beat to combine. (A regular mixing bowl and beaters works fine too.)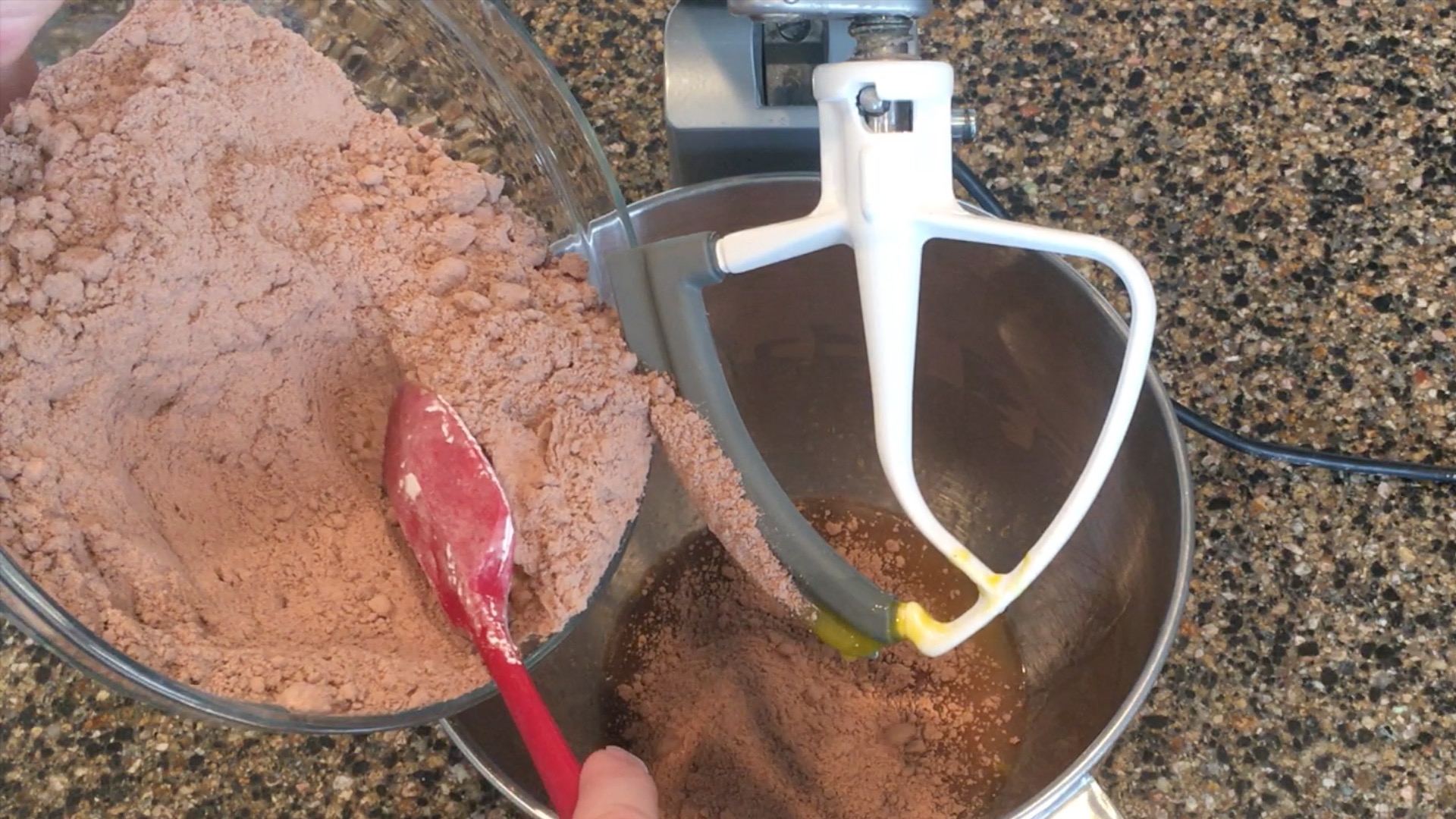 2. Add the cake mix in and beat slowly till its combined. Then increase the speed until you have a nice soft dough.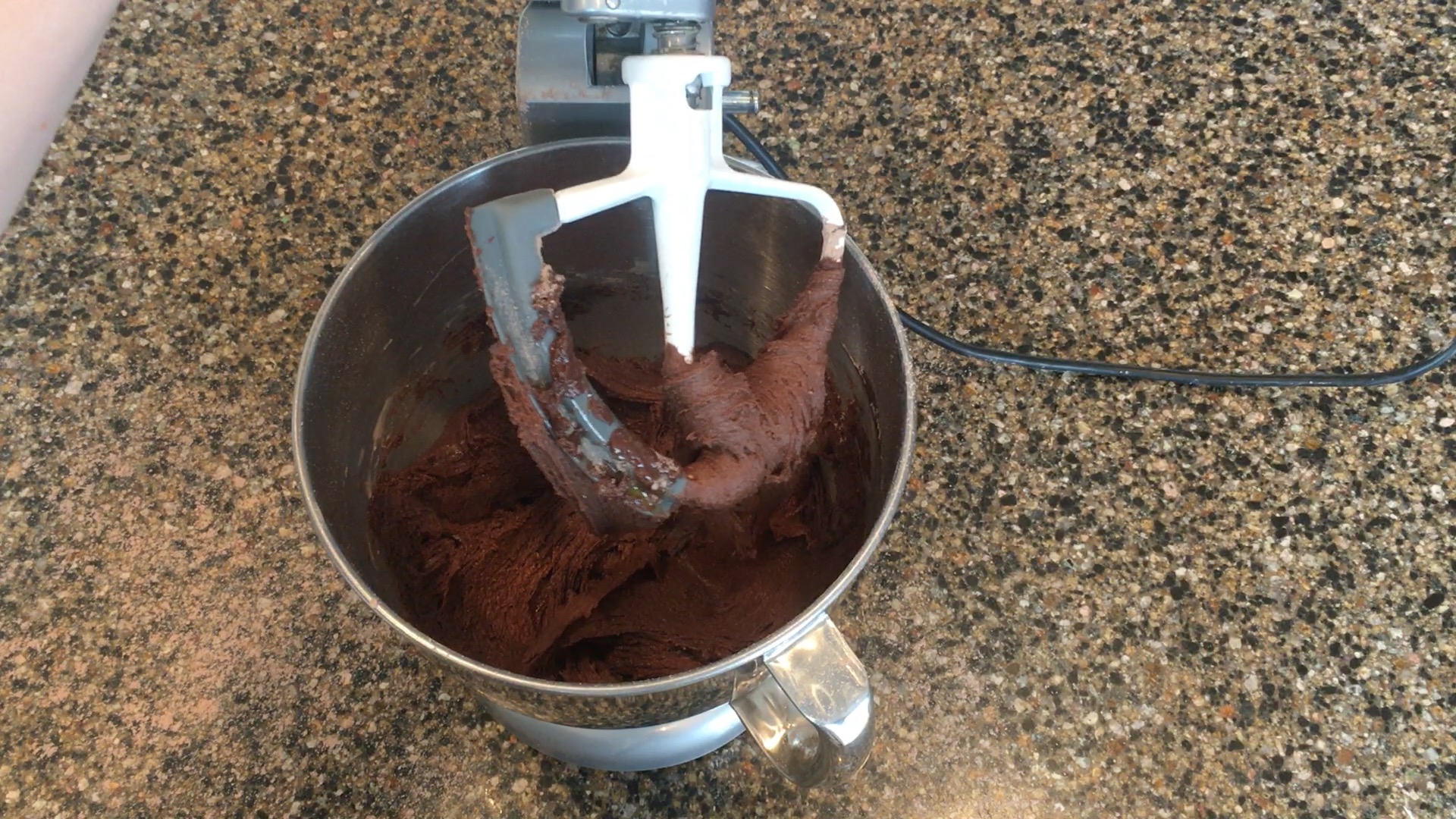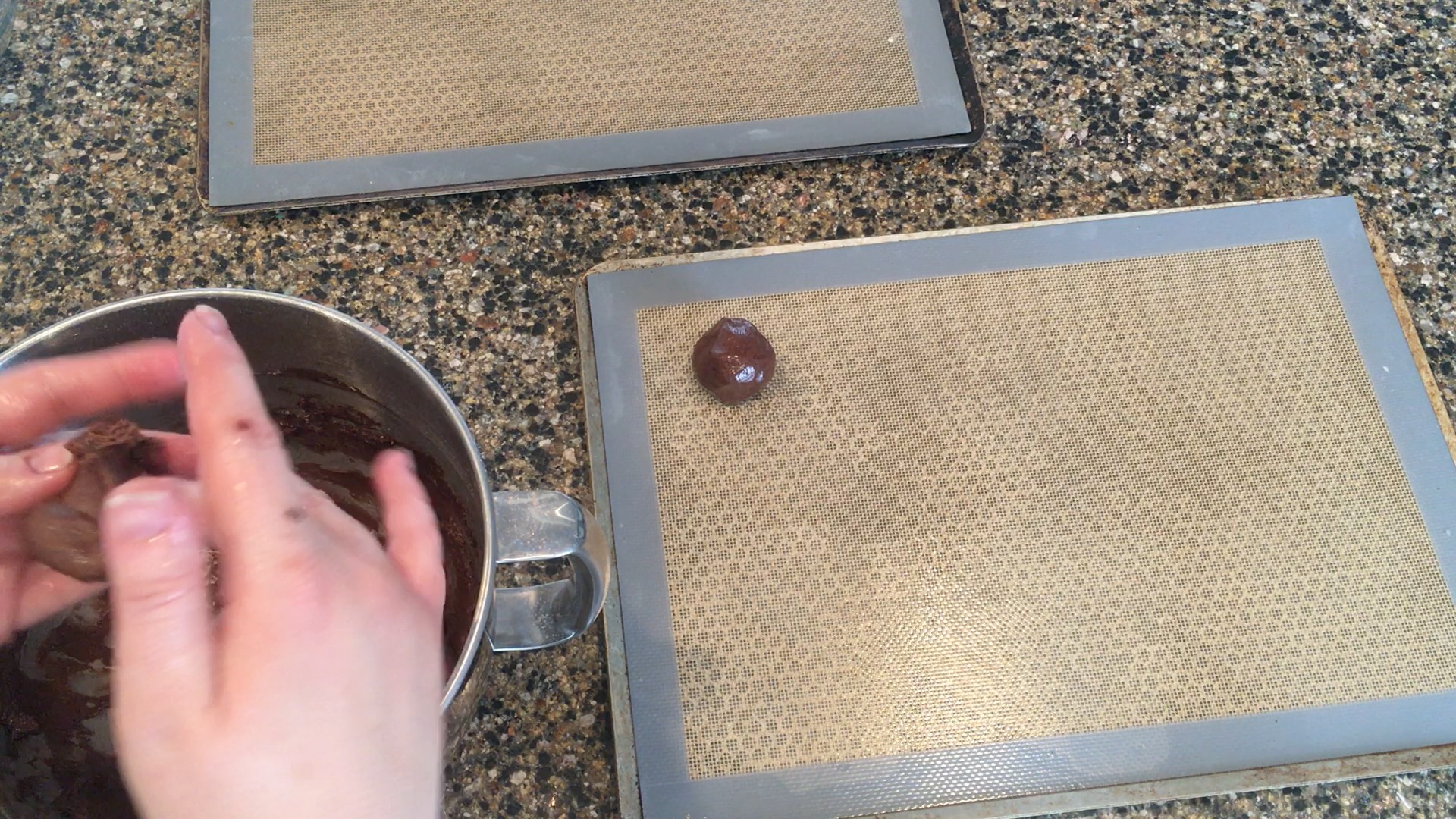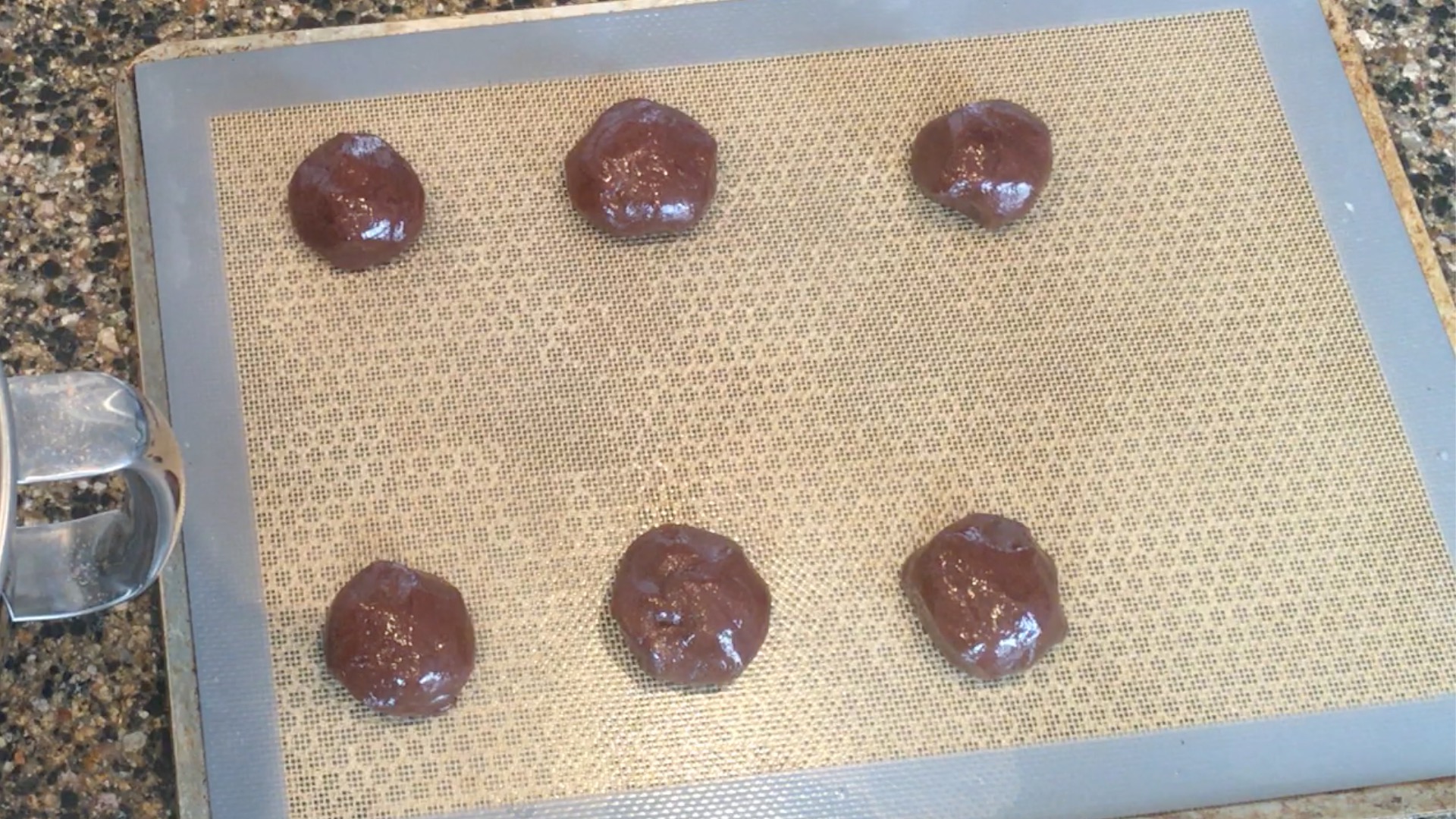 3. Spray your hands with cooking spray and roll dough into balls. Try to make the balls about the same size so that the cookies will match up correctly. It should make 12 cookies that will then be sandwiched into 6 oreos.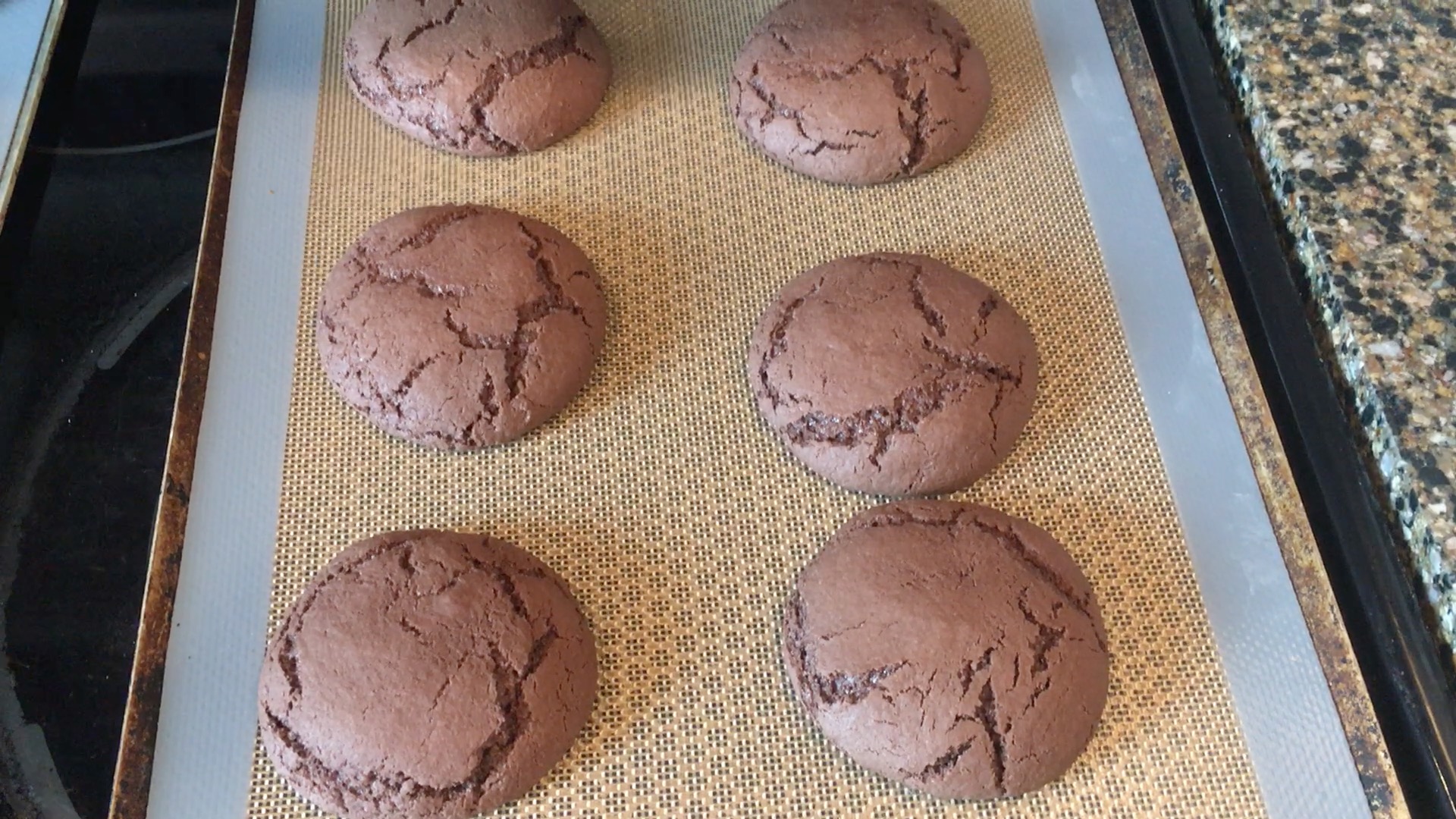 4. Bake at 350 for 12 – 15 minutes until set. Remove from oven and let cool. They will not be firm enough until cooled.
5. For the filling, add softened butter, shortening and vanilla to a clean mixing bowl and whip till smooth. 
6. Add powdered sugar (sometimes known as confectioner's sugar) in small increments with your mixer on low.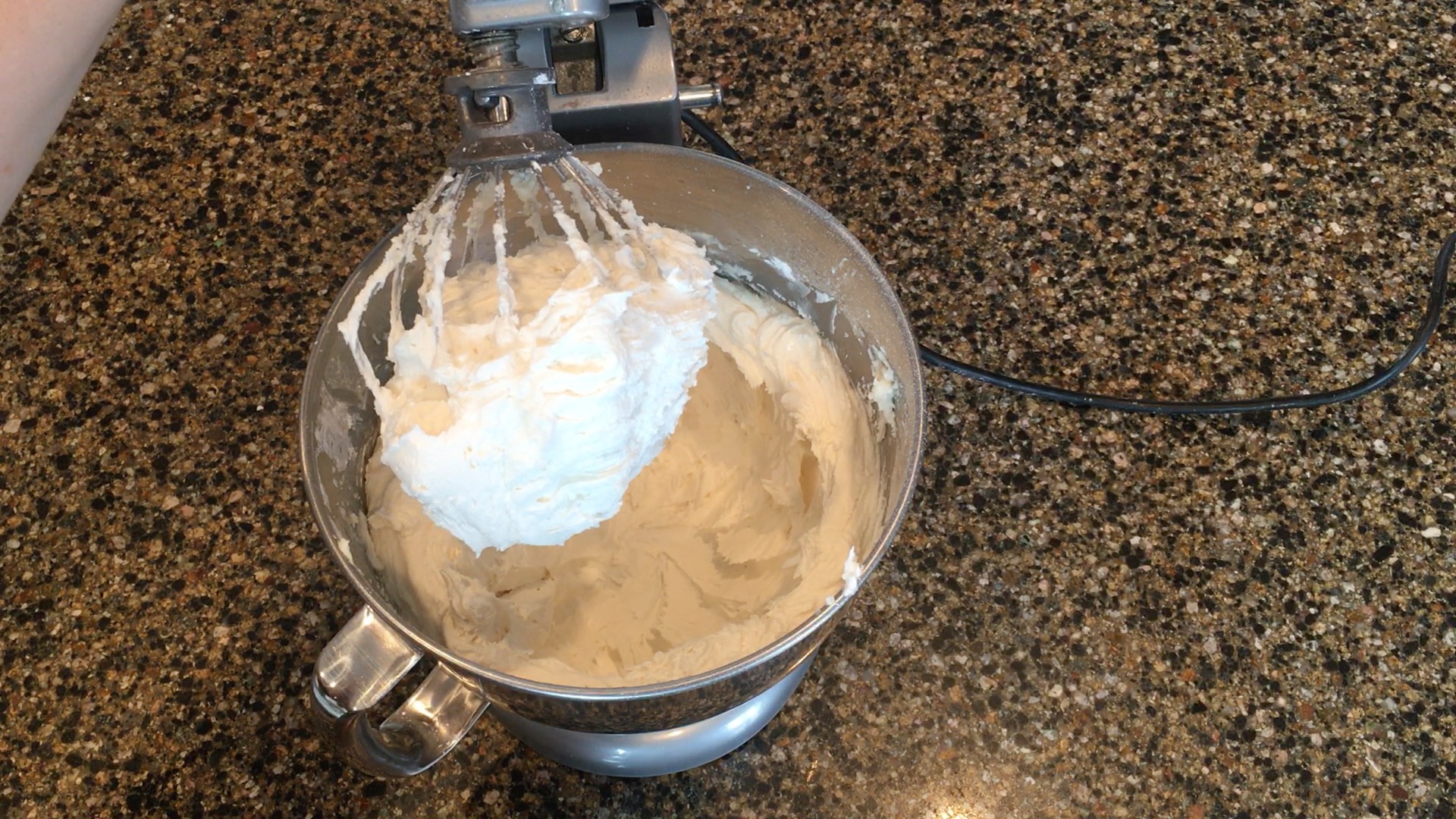 7. At this point your frosting will probably be too thick. Add 1 tablespoon of hot water to mixer and continue to whip until the frosting is light and fluffy. Ensure that the frosting isn't too thin, however, as you don't want it to run out of the cookies once sandwiched.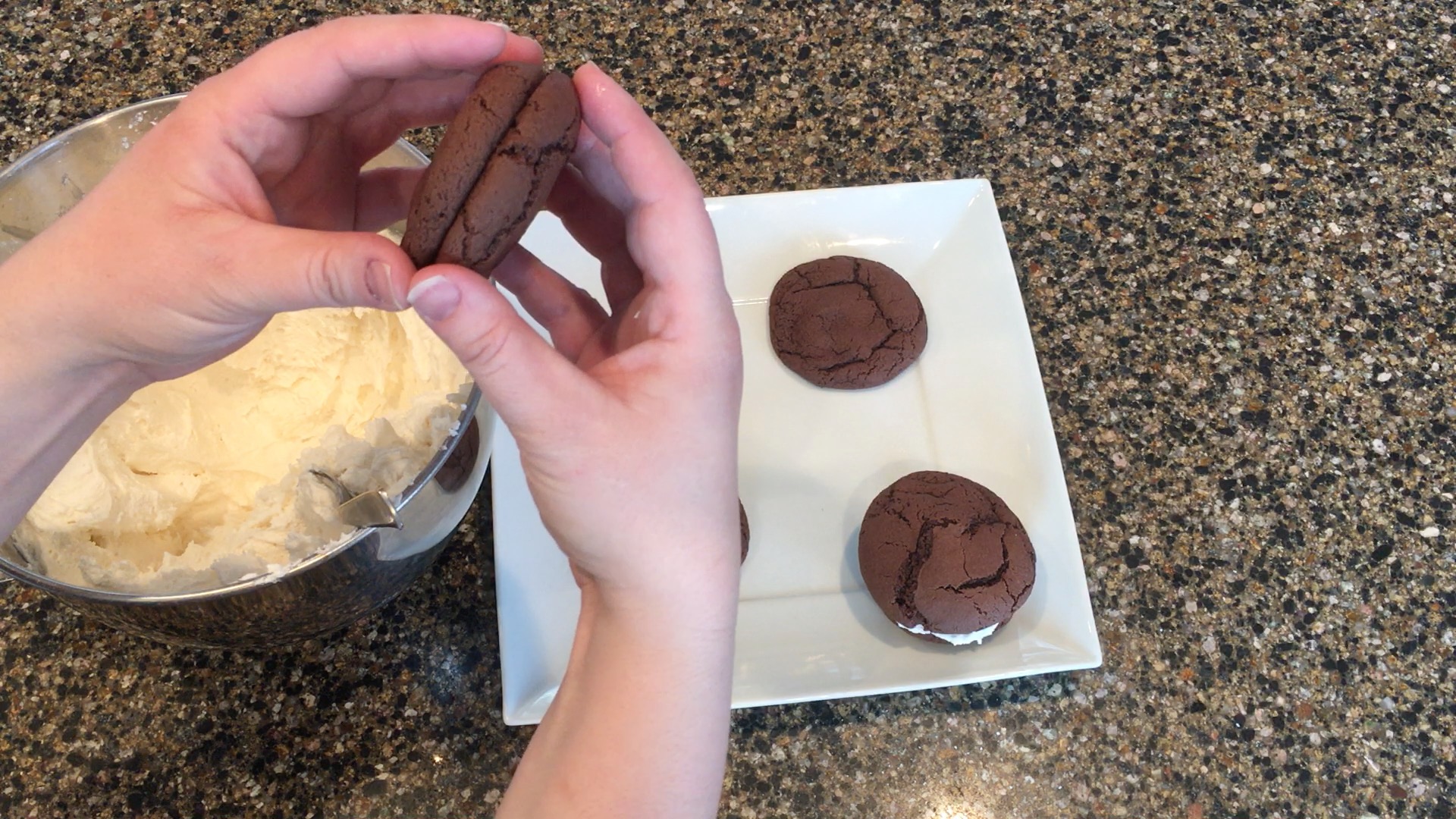 8. Find two cookies that are roughly the same size and add frosting to the middle. You can pipe it out pretty if you'd like, or you can spoon it on like I'm doing here. 
And there you have it — insanely easy and delicious soft-batch oreo cookies that your whole family will love! I hope you enjoyed making them as much as we did.