There are few things in life that I'm addicted to that do NOT involve chocolate. But, this creamy, raspberry jalapeno dip is one of them. It's the perfect combination of spicy and sweet and and is perfect for game day or anytime.
Check out the video:
If you liked this video, like it and share it with friends. If you don't want to miss a new video coming out, be sure to subscribe to my channel.
---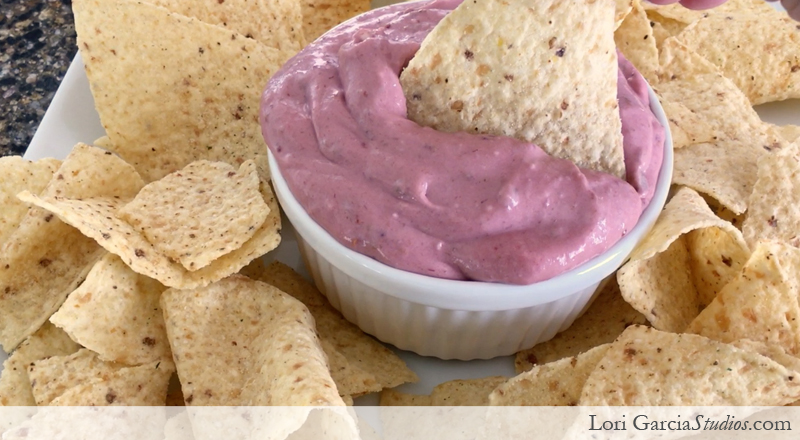 Creamy Raspberry Jalapeño Dip
Ingredients:
– 1 brick of cream cheese, (8 oz)
– 1 cup of raspberry jam
– 1/2 cup of pickled jalapeño slices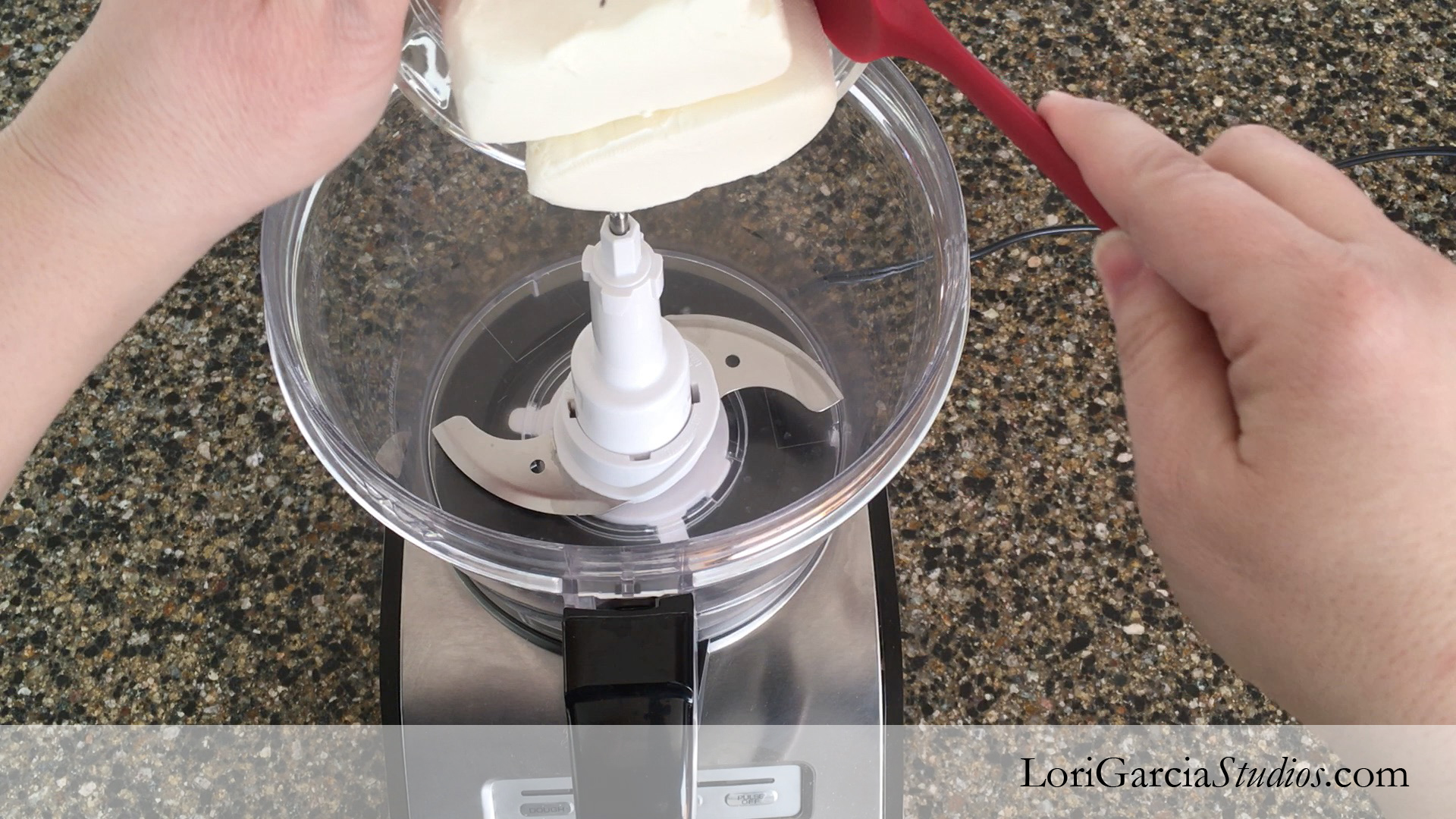 1. We'll start with our trusty food processor and use the s-blade attachment. Add the cream cheese — I use the original version, but if you want to save calories, you can certainly use lower-fat, or fat free cream cheese.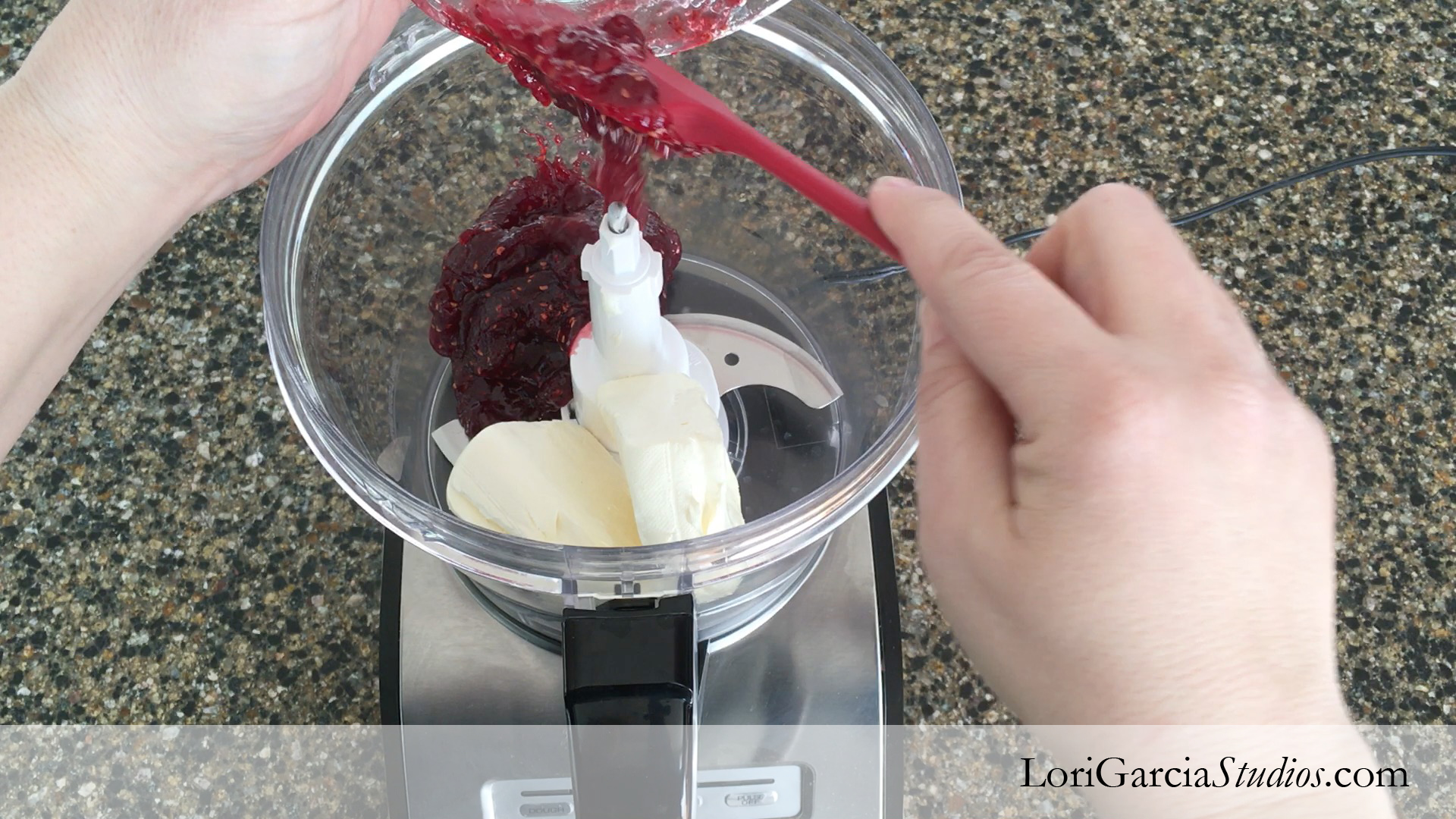 2. Then, add the raspberry jam. If you don't like raspberries — or don't have any on hand — you can use any kind of fruit jam. I have subbed this with strawberry before and had similar, delicious results.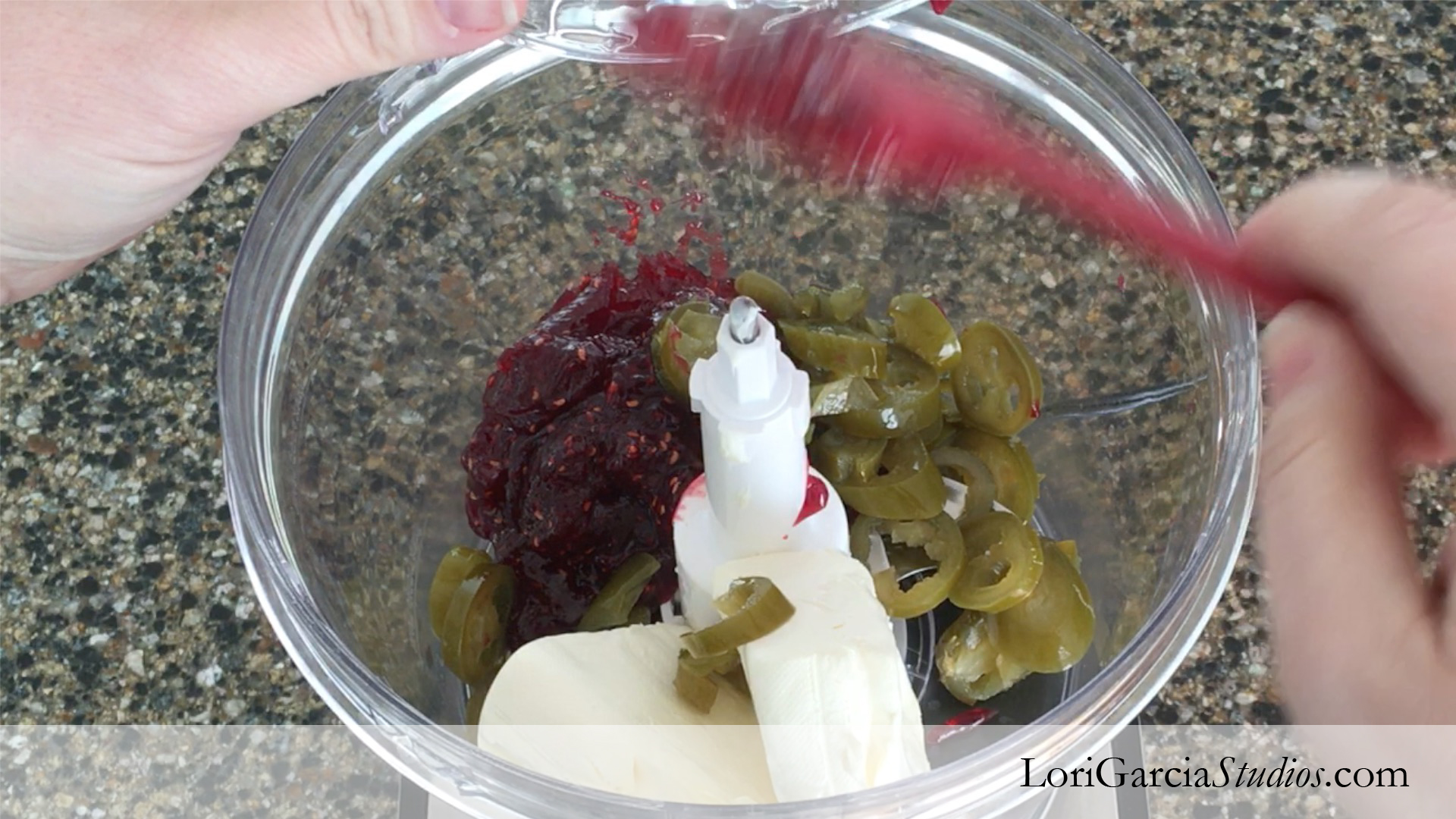 3. Lastly, we'll dump in the pickled jalapenos. You can add more or less jalapenos depending how hot you like it. Now normally, I don't like spicy things, but I love this dip. I think it's the addition of the sweetness that makes it sooooo good.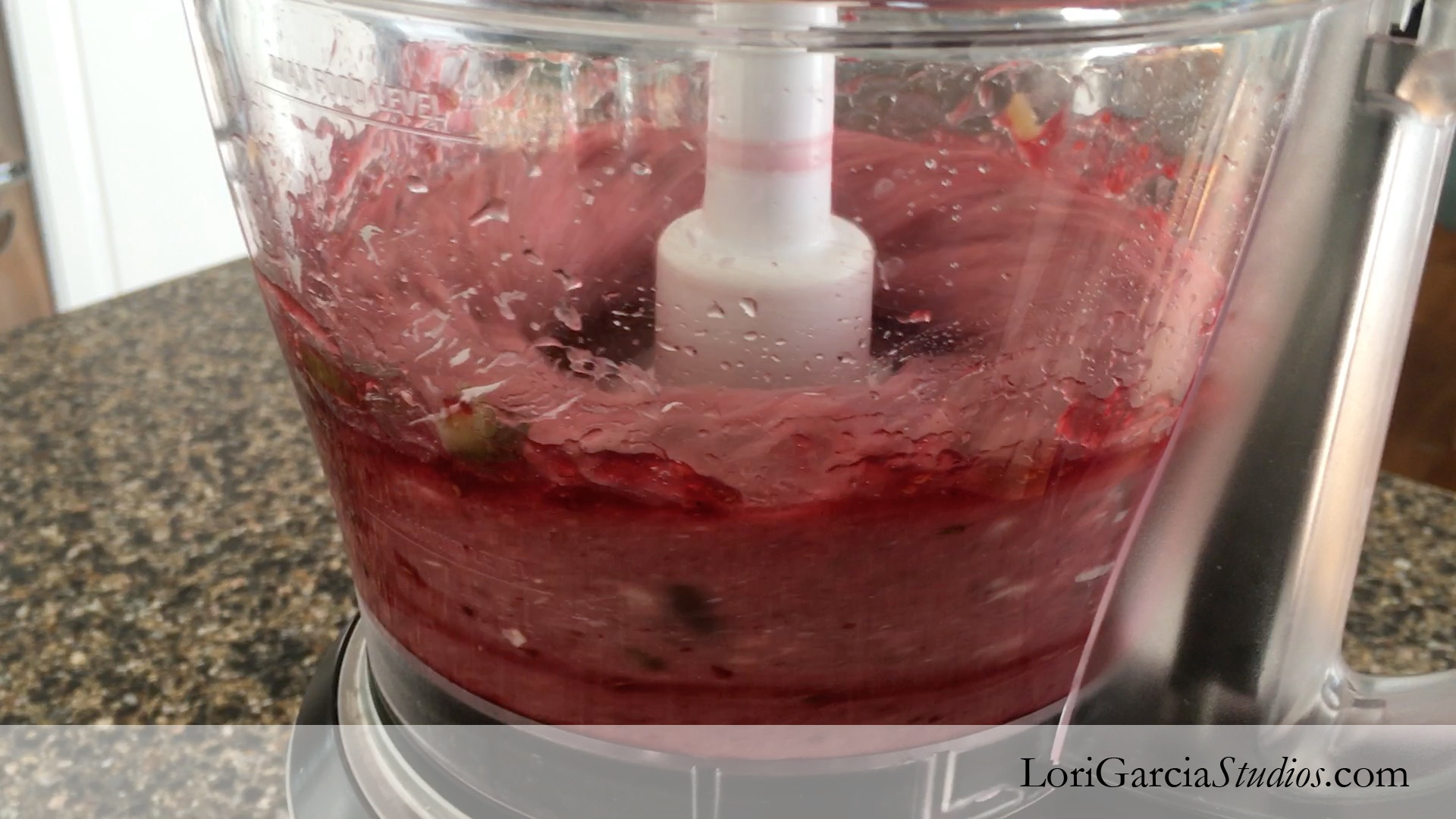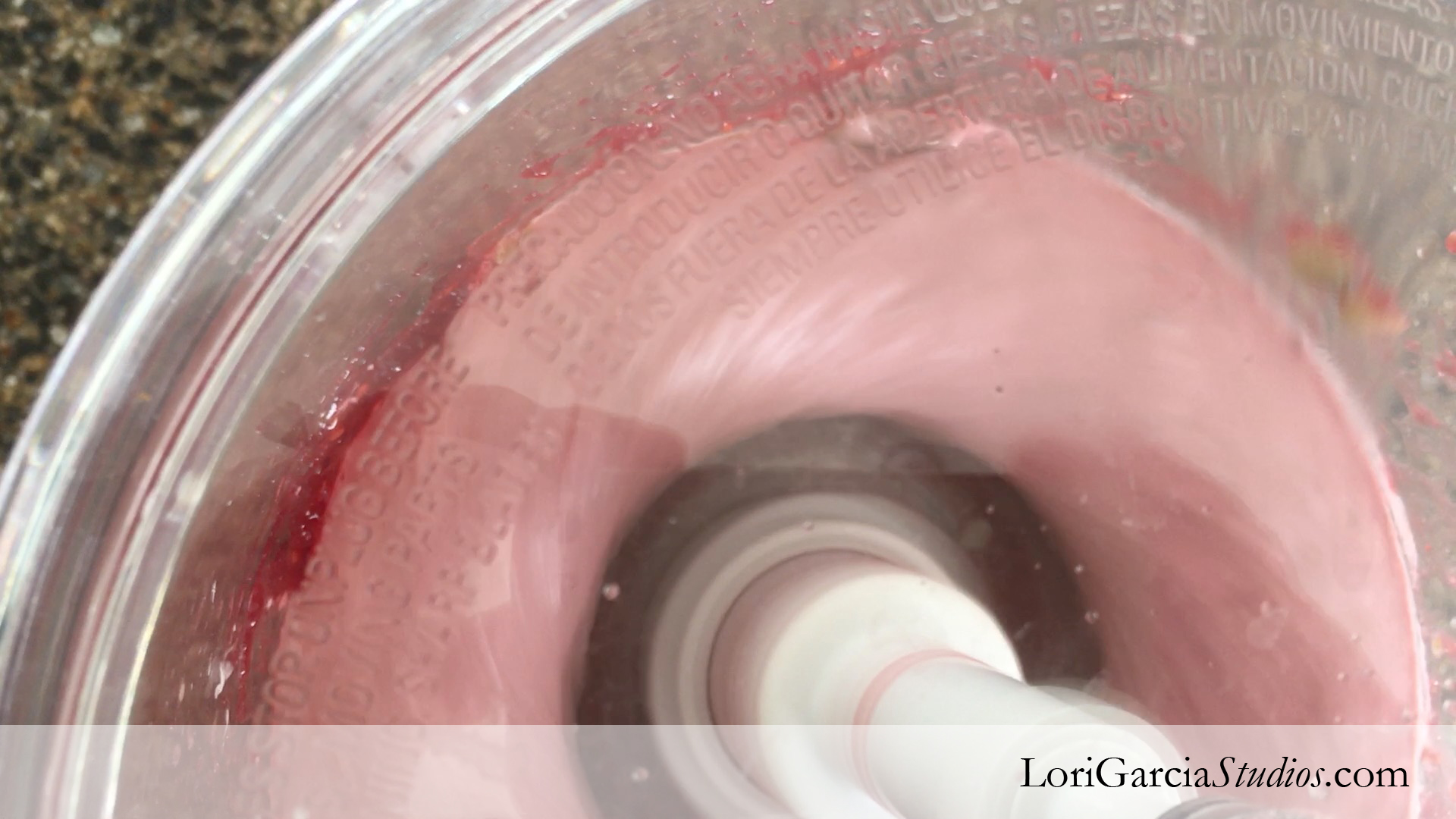 4. Then, we just pulverize the ingredients. You'll notice the mixture turns creamy and light purple in color. Make sure there are no stray jalapeño, or someone might get a bite of more than they bargained for!!!!
When the mixture looks like this… you're all done! This creamy, raspberry jalapeño dip is just the perfect amount of sweet and spicy…it will be the hit of your party or game night….and just watch how people will talk about "the dip" for days and weeks to come.