I love good smelling soap. We've proved — at least in our house — it helps reinforce hand washing in our kids. And as much as I love rich, thick, foaming hand soap, I sure don't like shelling out all that money…especially for our favorites at Bath and Body Works.
Recently, though, I discovered this 1-minute trick that lets us have delicious-smelling foamy hand soap year round, for pennies. If you're read other tutorials before THIS ONE IS DIFFERENT! This tip, will let you DIY your favorite Bath and Body Works soaps…and you won't be able to tell the difference from the original!
Check out the video and see how simple it is or keep reading below:
---
1-Minute DIY Foaming Hand Soap, That Smells Better Than the Original!
Ingredients:
Foam Soap Dispenser
Tablespoon
Favorite Shower Gel
Food Coloring
Hot Tap Water, in a pourable measuring cup
---
Directions: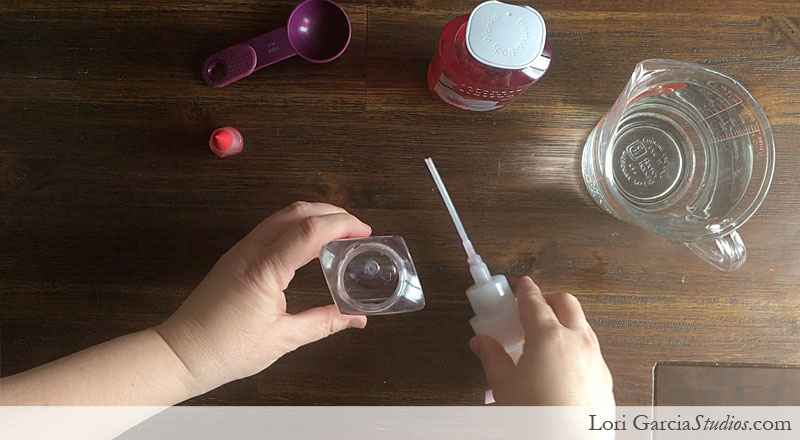 1. Open your foaming soap dispenser, and set the pump aside. Grab your favorite shower gel – we're using the same brand and scent from Bath and Body Works, as our foaming soap. This way, our soap will smell the same as the original. This really is key to having your soap smell like the original.
---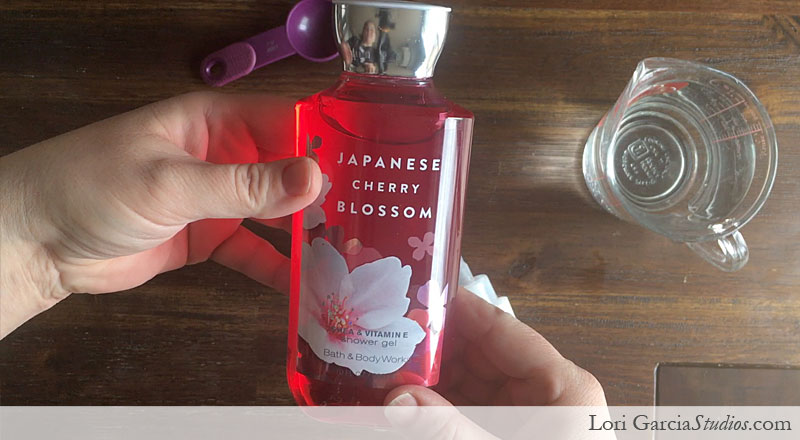 ---
2. Measure out a tablespoon of the shower gel and pour it into your foaming soap dispenser. If you like very fragrant soap, like we do, you can add a second tablespoon. The second tablespoon will actually make a stronger-smelling soap than the original Bath and Body Works foaming soap.
---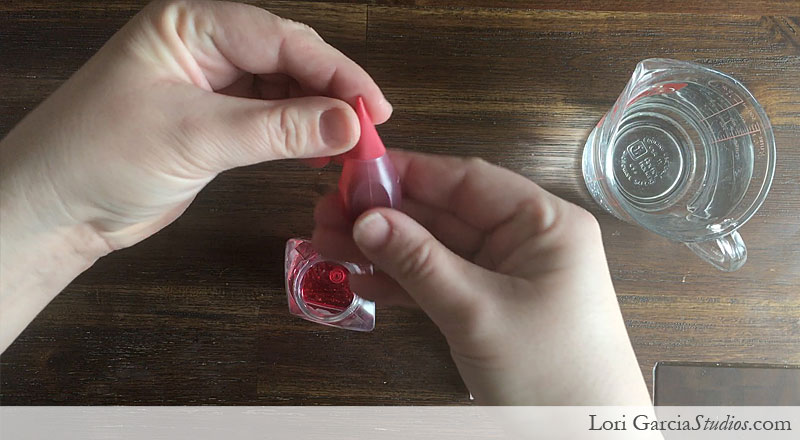 ---
3. Next, you may want to add a couple of drops of food coloring to your foaming soap dispenser. That's because when you water down the shower gel, it can water down the color. Food coloring is optional, but my family liked it better with it.
---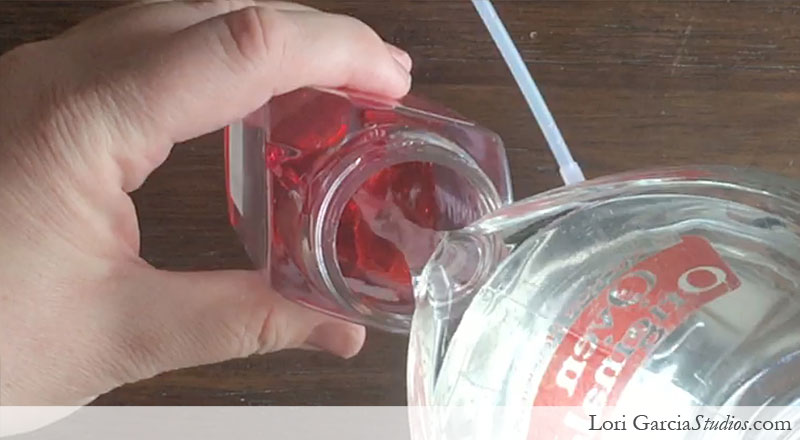 ---
4. Lastly, we're going to fill the soap bottle almost to the top, with hot tap water. You don't need boiling water, just make sure it's the hottest tap water you have. Hotter water will help dissolve the shower gel easier.
---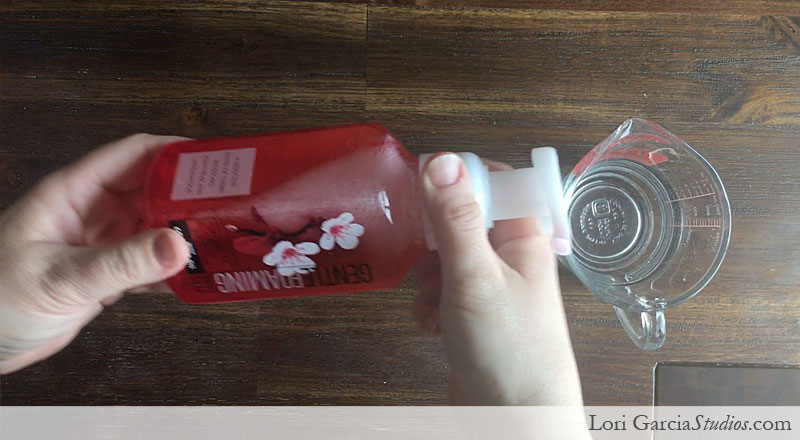 ---
5. Then, all you have to do is tightly screw on the soap dispenser, and shake until the shower gel is dissolved.
---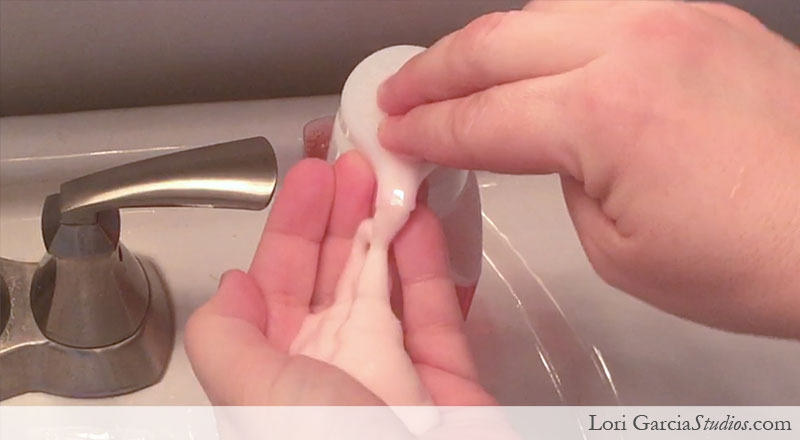 ---
And there you have it, luxurious, foaming soap, that smells just like the real thing. In fact, friends of ours didn't even know it was a DIY version.
---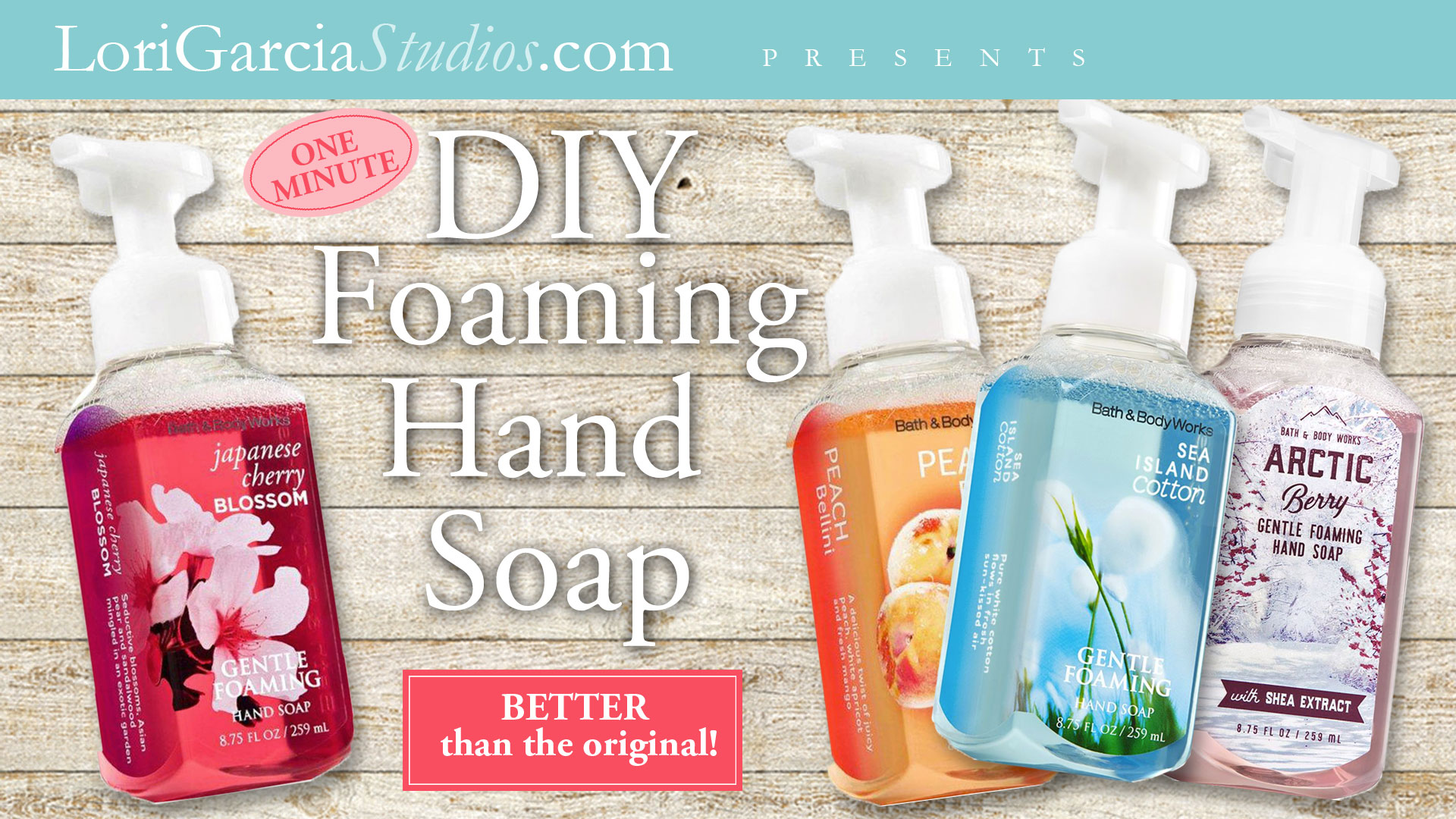 I hope you enjoyed this article. Until next time, I'm Lori and this is Lori Garcia Studios.